Sum random thoughts...
It's easy to distract fat people. It's a piece of cake.

I like to go into the Body Shop and shout out really loud "I've already got
one!"

Hey - you want to feel really handsome? Go shopping at Asda

Employee of the month is a good example of how somebody can be both a winner
and a loser at the same time.

Got a phone call today to do a gig at a fire station. Went along. Turned
out it was a bloody hoax.

I went out with an Irish Catholic. Very frustrating. You can take the Girl
out of Cork .....

I saw that show '50 Things To Do Before You Die'. I would have thought the
obvious one was Shout For Help!!

The world is a dangerous place - only yesterday I went into Boots and
punched someone in the face.

You have to remember all the trivia that your girlfriend tells you, because
eventually you get tested. She'll go "What's my favourite flower?", and you
murmur to yourself "Sh*t, I wasn't listening - self-raising?"

My mum and dad are Scottish but they moved down to Wolverhampton when I was
two, 'cause they wanted me to sound like a tw*t.

I realised I was dyslexic when I went to a toga party dressed as a goat

Cats have nine lives. Which makes them ideal for experimentation.

The right to bear arms is slightly less ludicrous than the right to arm
bears.

My dad is Irish and my mum is Iranian, which meant that we spent most of our
family holidays in Customs.

The dodo died. Then Dodi died, Di died and Dando died... Dido must be
sh*tting herself.

My parents are from Glasgow which means they're incredibly hard, but I was
never smacked as a child ... well maybe one or two grams to get me to sleep
at night.

Is it fair to say that there'd be less litter in Britain if blind people
were given pointed sticks?

What shall we call our son so he does not get the sh*t kicked out of him at
school? We shall call him Englebert Humperdink! Yes, that'll work.
Microsoft
(to the tune of "Jingle Bells")
Nine-tenths of a gig,
Biggest ever seen,
God, this program's big--
MS Word 15!
Comes on ten CDs,
And requires--damn!
Word is fine, but jeez--
60 megs of RAM?!
Oh! Microsoft, Microsoft,
Bloatware all the way!
I've sat here installing Word
Since breakfast yesterday!
Oh! Microsoft, Microsoft,
Moderation, please.
Guess you hadn't noticed:
Four-gig drives don't grow on trees!
Join the Military
Under the Emergency Powers Act (1939) as amended by the Defence Act (1978), you are hereby notified that you are required to place yourself on standby for possible compulsory military service in the American Conflict. You may shortly be ordered to depart for the Middle East where you will join either the 3rd Battalion The Queen's Own Suicidal Conscripts or the 2nd Cumbrian Foot and Mouth Regiment. Due to the recent rundown of the Navy and the refusal of P&O to lend us any of their liners (because of the deplorable state in which they were returned after the Falklands adventure) it will be necessary for you to make your own way to the combat zone.
H.M. Government have been able to negotiate a 20% discount on one-way trips with Virgin Airlines and you are strongly urged to take advantage of this offer (Ryan Air also do a nice little £9.99 trip). Because of cutbacks in Government expenditure in recent years it will be necessary for you to provide yourself with the following equipment as soon as possible:
· Combat Jacket
· Trousers (preferably khaki - but please no denim)
· Tin helmet
· Boots (or a pair of sturdy trainers)
· Gas mask
· Map of the combat zone (the Ordinance Survey 1:2800 Outdoor Leisure Map of Afghanistan will do)
· Rifle (preferably made this century)
· Ammunition (preferably to suit previous item)
· Suntan oil
If you are in a position to afford it, we would like you to buy a tank. Vickers Defence of Banbury in conjunction with Reg Vardy are offering Minimum £1000 part exchange for your old car, included with all new conscripts a 0% finance deal on all X registration Chieftains, but hurry, as offer is only available whilst stocks last).
We would like to reassure you that in the unlikely event of anything going wrong, you will receive a free burial in the graveyard of your choice, and your next of kin will be entitled to the new War Widows pension of £1.75 per calendar month, index-linked but subject to means testing, and fully repayable should our side eventually lose.
Unfortunately, there may be little time for formal military training before your departure and so we strongly advise that you hire videos/DVD's of the following films and try and pick up a few tips:
· The Guns of Navarone
· Kelly's Heroes
· A Bridge too far
· The Longest Day
· Apocalypse Now
· The Matrix
· Blazing Saddles
· The Desert Song
· Mary Poppins
· Carry on up the Kyber
We do not recommend that you watch Khartoum or charge of the light Brigade. To mentally prepare yourself for your mission try reading the works of Wilfred Owen or Rupert Brookes. This should give you some idea of what may be involved.
Yours faithfully,
G Hoon, Ministry of Defence.
Mars, The Official snack of World War III, has sponsored this communication.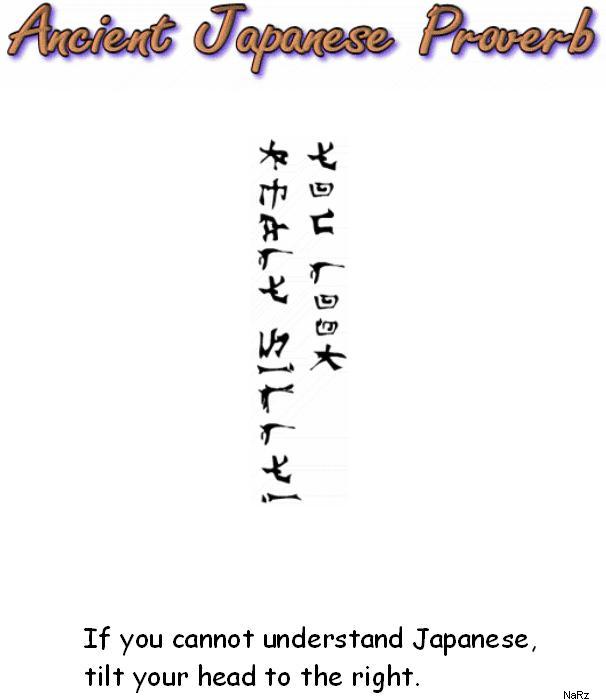 What If Titanic sank Today?:

Reaction from different countries:

U.S.A:"A ship coming to Freedom was attacked by terrorists. We will not
sit quiet and we will teach them a lesson. Bin Laden you can run but
you cannot hide we will find you and destroy your Al-Qaeda network."
(president Bush..whoelse?)

U.K:"I have spoken to the president of United States and we have both
agreed that the sinking of titanic is significant prove that Saddam
Hussein is clearly behind this attack, Iraq is imposing a threat to the
world and this has to be dealt with." (Prime minister Blair)

Iraq:"LOL!!!" (President Saddam Hussain)

Israel:"These Hamas and other terrorist network is enough evidence to
say that sinking of titanic is not an accident but it was their suicide
bombers who have commited such a crime..we will now impose curfew on
the Palestinians, detain them, exile them, kill them, starve them,
destroy their homes and refugee camps." (ariel Sharon..bastard)

Canada:"Titanic who????" (Canadian president)

India: "Is mein Pakistan ka haath hai. (This was the work of Pakistan) We have received passports of
Pakistani extremists from the Titanic debris. Pakistanis will have to
pay for such horrendous act of terrorism. We are now deploying more
soldiers to the border." (prime minister Vajpayee)

Pakistan:"Can we get over with the elections first..please?" (President
Musharraf)

UN:"Shit happens right??" (sec.gen. kofi annan)

Survivors:".uhh.Helllooo.Is anyone listening...it was an
iceberg..hellloooooo."
Work ethics
SICKNESS AND RELATED LEAVE:
We will no longer accept a doctor statement as proof of sickness.
If you are able to go to the doctor, you are able to come to work.

SURGERY:
Operations are now banned. As long as you are an employee here,
you need all your organs. You should not consider removing
anything. We hired you intact. To have something removed
constitutes a breach of employment.

BEREAVEMENT LEAVE:
This is no excuse for missing work. There is nothing you can do
for dead friends, relatives or coworkers. Every effort should be
made to have non-employees attend to the arrangements. In rare
cases where employee involvement is necessary, the funeral should
be scheduled in the late afternoon. We will be glad to allow you to
work through your lunch hour and subsequently leave one hour early,
provided your share of the work is done enough.

YOUR OWN DEATH:
This will be accepted as an excuse. However, we require at least
two weeks notice as it is your duty to train your own replacement.

RESTROOM USE:
Entirely too much time is being spent in the restroom. In the future,
we will follow the practice of going in alphabetical order.

For instance, all employees whose names begin with 'A' will go
from to 8:10, employees whose names begin with 'B' will go
from to and so on. If you're unable to go at your allotted
time, it will be necessary to wait until the next day when your turn
comes again. In extreme emergencies employees may swap their
time with a coworker. Both employees' supervisors in writing must
approve this exchange. In addition, there is now a strict 3-minute
time limit in the stalls. At the end of three minutes, an alarm will
sound, the toilet paper roll will retract, and the stall door will open.

Thank you for your loyalty to our company. We are here to
provide a positive employment experience. Therefore, all questions
comments, concerns, complaints, frustrations, irritations,
aggravations, insinuations, allegations, accusations,
contemplations, consternations, or input should be directed
elsewhere. Have a nice week.

The Management